VijayaDurga Techno Systems
VDTS is an ISO 9001:2015 Company it is one of the fast-growing company in India since 2008. VDTS started its journey in Hyderabad having the manufacturing facility plant of 9000 Sq. Ft.
VDTS as a Design and Manufacturer and supplier of Fiber Glass (FRP) products and its components has emerged into the most progressive in the market with Specialized & Quality oriented skills over a period of time, VDTS has registered a significant growth and established its name as one of the best Train Driver Control Desk, Today, VDTS is a proud manufacturer of a wide range of Driver Control Desk Components.
With a producer of over 1000 sets per Annam. We are also supply Battery Crates, Base for air ventilators, Storage tanks like (Acid and Base) to the leading Chemical Industries, Decorative Furniture items for Home appliances and Office Purpose also, as part of the Interior decoration Decorative Planters etc., our company continues to maintain or exceed standards; we are a professionally managed company.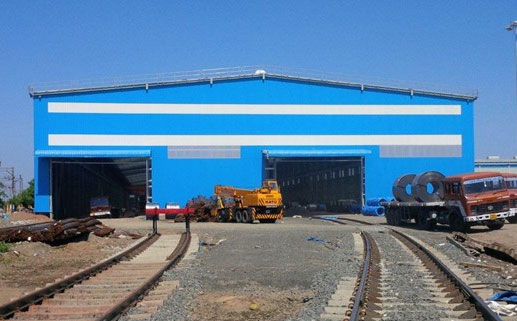 Our Mission
.............................
To utilize the best of technology, innovation & expertise to manufacture best quality products to serve every customer.
To bring the pre -engineered technology to where it is most needed in the world, and help other "build a better life" through industrialization.
To build high capacity, efficient & cost-effective steel factories for speedy delivery and for benefiting from "economies of large scale".
To design and fabricate safe and technologically advance buildings.
To offer customers versatility in design and fabrication to meet their exact building requirements.
VDTS Values
.................................
Be a Leader and not a follower.
Share knowledge and Success with others.
Apply only the latest Design and building codes.
Continually improve our products.
Enterprising Perseverance Collaborate Empower.
Our Vission
.............................
For PEB Steel to be recognized as the bench mark in the steel building industry. This will be accomplished through its product Perfection, engineering Excellence and the Best customer service in the industry
To be a leader in the metal building solutions industry by leveraging our engineering expertise.
VijayaDurga Product & Services
........................................
<